Kia Rio

You need a car to do more than just take you there. You need a car with big-time personality. A car you can fall in love with. A car that feeds your own sense of style – as it fuels your go-anywhere, do-anything spirit. A car that has all the bases covered, from thoughtful versatility to excellent fuel efficiency. That car is the Rio. It's even more ready to be loved, with new, more dramatic exterior styling.
RIO Sport LX

RIO Sport EX

$155,709.33

$171,271.46

Qualifying income *
$4,500 - $5,500/ mth
Monthly installments **
$1,765.04 - $1,942.07
(updated: September 28, 2022)
* qualifying salary can be joint
** Standard lending criteria applies. Loans are for 7 years. Usual deposit is 10%
Click the red button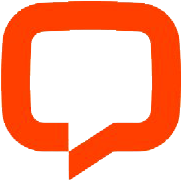 on the bottom right of your screen to send a message to our sales rep Don Stephens.