Kia Seltos

Meet Seltos, an all-new subcompact SUV designed for the real you. From the Crown Jewel LED headlights with Sweeping LED Light Bar in the front to the unique Heartbeat LED Tail Lamps at the back. Step into a confidence-inspiring vehicle that packs big design, technology and versatility in a small SUV.
| | | | | |
| --- | --- | --- | --- | --- |
| | SELTOS | | $248,036.96 | |
| | Qualifying income * | | $7,300 / mth | |
| | Monthly installments ** | | $2,716.99 | |
(updated: September 28, 2022)
* qualifying salary can be joint
** Standard lending criteria applies. Loans are for 7 years. Usual deposit is 10%
Click the red button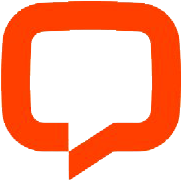 on the bottom right of your screen to send a message to our sales rep Don Stephens.
Kia Seltos 2WD Traction Model
The Kia Seltos is FWD with 2WD Traction Mode. It may not be an off-road SUV, but It packs more than enough rough-road driving capability for everyday use. Here, we take a closer look at that rough-road driving technology.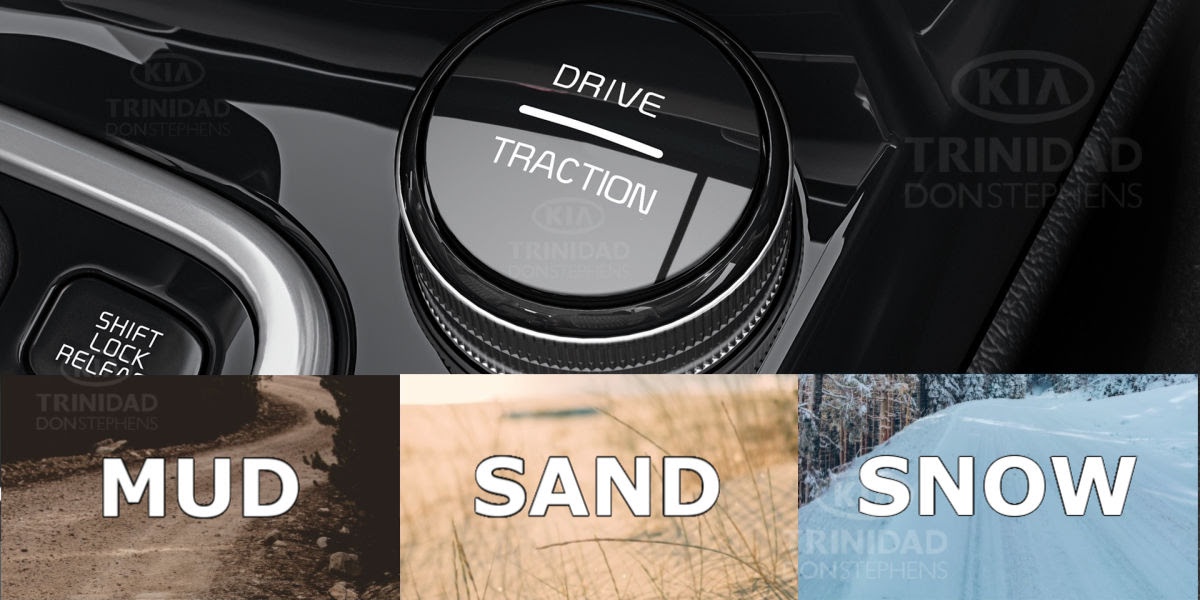 The SUV segment has been leading the auto market recently, with a notable increase in the variety of small SUVs. They have enjoyed great popularity due to its versatility with diverse lifestyles, as well as various capabilities and unique designs.
Small SUVs aimed for urban use has little reason to use all-wheel drive
SUVs are oriented for urban driving. There is little reason to power all four wheels, and not many consumers desire it. 4WD systems may improve driving stability, but also increases weight and negatively impacts fuel economy, ultimately raising costs. Small SUVs rarely come with 4WD due to those reasons.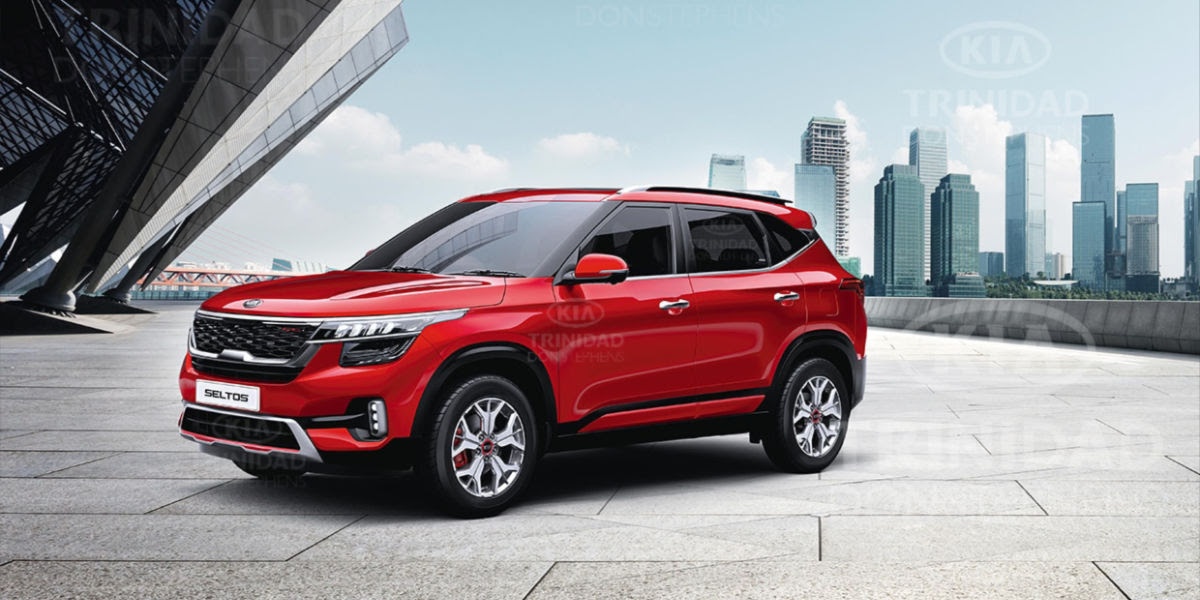 The "standard" SUV with 4WD capabilities can do amazing things like this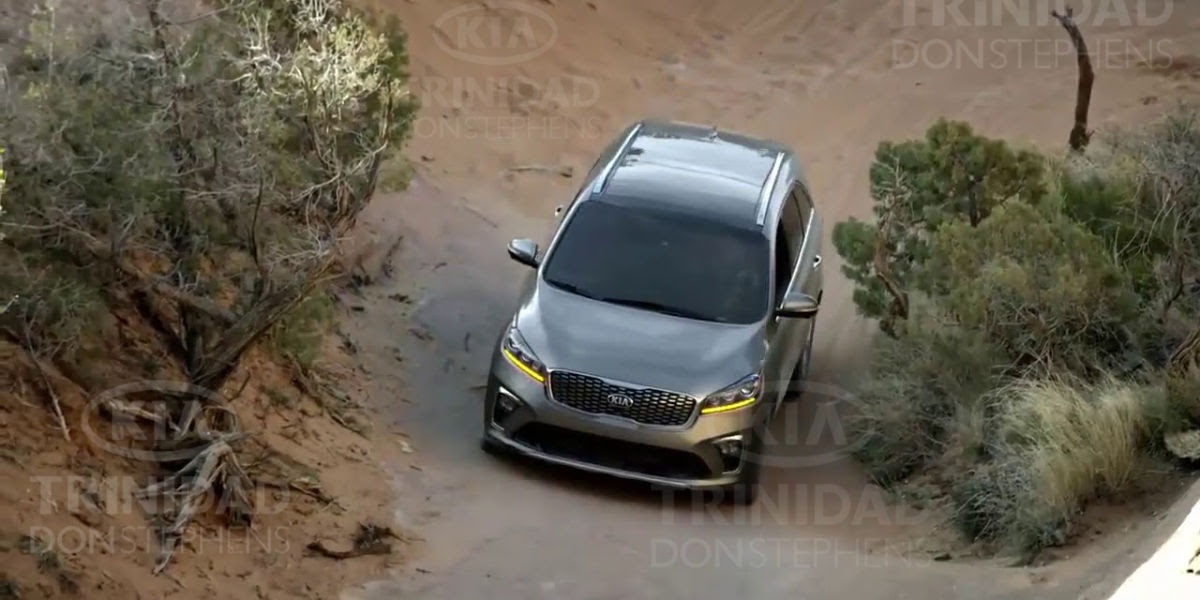 However, there is always that "what if…?" question in the back of the mind. For instance, what if you take the SUV out over suburban terrain, or even camping. You might encounter off-road conditions or heavy snow. SUV owners will not think twice about engaging all four wheels to get that juicy traction out of the mud or gravel pit, or slushy snow, slushy imaginary snow in Trinidad. For small SUV owners that only have FWD at their disposal, this is not a welcome scenario.
Traction Mode solves 2WD limitations
Enter the Traction mode, based on multi-traction control which controls the driving force of the wheels according to what the situation requires. The key idea is to maximize traction and contact surface to minimize slippage under off-road conditions, using the Traction Control System(TCS). The system will take most small FWD SUVs through snow, mud, and sand terrain.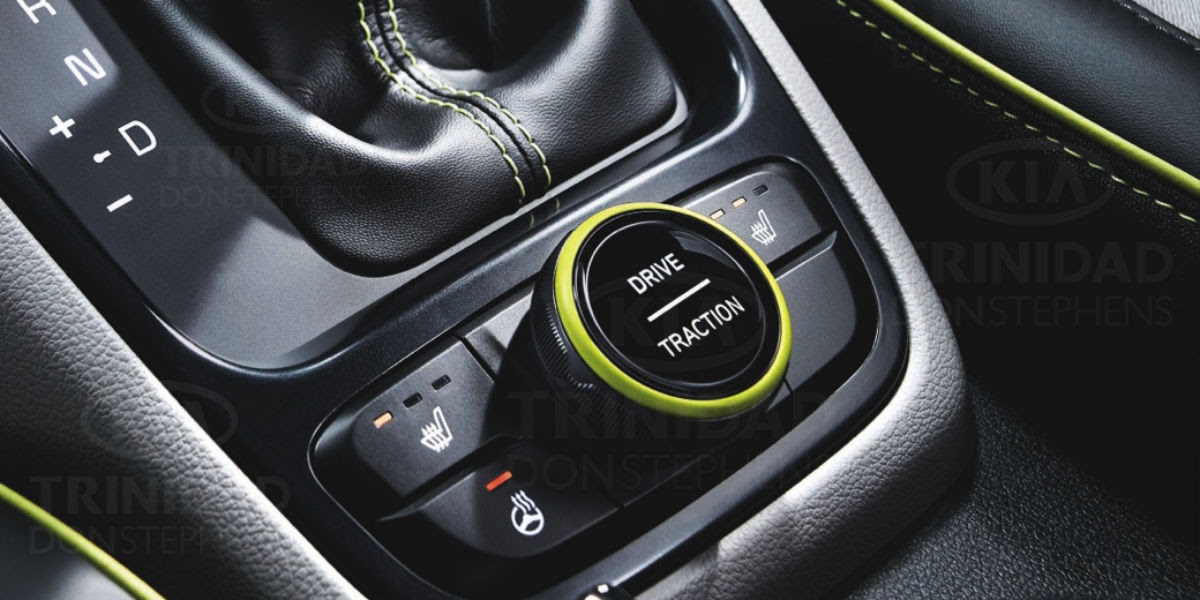 Press the dial that reads 'DRIVE/TRACTION' then twist it left and right to active the 2WD Traction Mode
The systems are far lighter than 4WD systems, weighing only about 80kgs (component weight in Seltos) and highly affordable. Of course, it is not the same as a full 4WD SUV's ability to overcome rough conditions, but it does overcome some major shortcomings such as weight and cost for a very reasonable compromise.
Previously, on the small SUVs in a limited number of European automakers featured this technology. Now, Kia has introduced a similar technology for small SUVs named '2WD Traction Mode'.
Kia's 2WD Traction Mode
Kia's 2WD Traction Mode offer 3 modes: Snow, Mud, and Sand. Of course, no Snow here but it's good to know what your SUV can do right? The vehicle operator merely needs to identify the type of road condition, then turn the Drive Mode / 2WD Traction Mode dial to the left or right and the system finds the optimal performance option for the road surface.
The technology works on the following principle: If the wheel is spinning faster than the detected speed of the vehicle, which occurs when the wheels are spinning without traction, the sensors control the engine and brakes to regain driving and braking power. When the wheel speed sensor detects slippage, the TCS adjusts engine output through continuous feedback, and also allows the brake control to distribute power and breakage different between the left and right wheels. From slippage detection to wheel braking and differential only takes 0.3 seconds.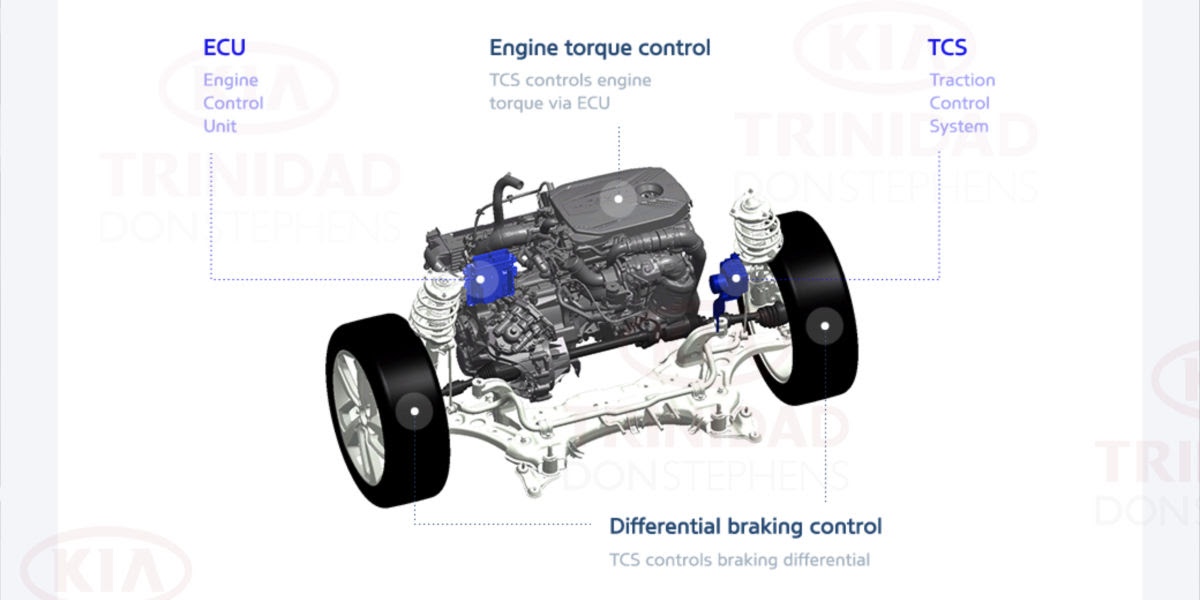 Seltos' FWD system Engine torque and differential braking can be done via TCS
Kia's 2WD Traction Mode is impressive in that it provides differentiated control of the vehicle's driving power based on the road surface. For example, the Mud Mode spins the wheels more than 10kph faster than the speed of the car's actual movement, providing extra traction. The rapid spinning wheels help remove the slippery mud on the tire's surface, improving acceleration conditions even on muddy roads, and allows rapid forward movement in treacherously muddy conditions where ceasing movement can mean getting stuck.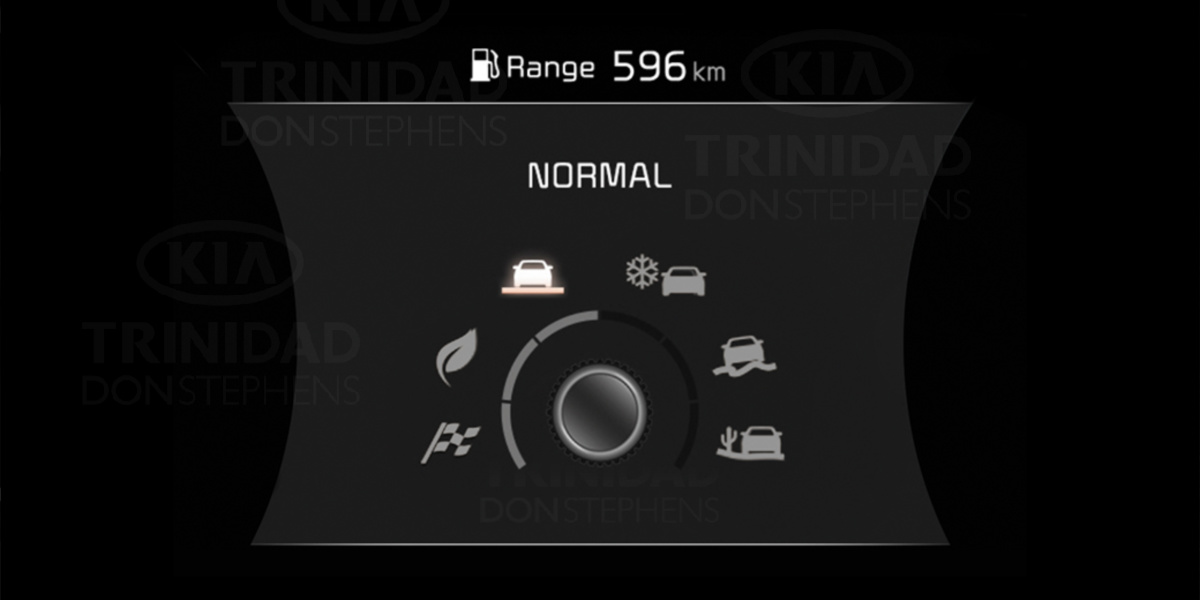 Select between Snow, Mud, and Sand conditions to use the 2WD Traction Mode
Putting the Traction Mode to 'Snow' will make the TCS monitor the driving surface to provide different schemes when over packed and unpacked snow- use your imagination guys. In other words, 2WD Traction Mode only has one Snow mode, but that one mode is managed by the TCS to be able to identify the state of snow on the road to adjust the wheel's revolution.
Light off-roading is no problem for the 2WD Traction Mode
A similar control system works for sandy road conditions, ramping up the wheel revolutions to avoid getting stuck in sand. The strong rotational force of the wheel can prevent the softer surface bogging down the vehicle.
Driving test was performed on a sand road. The true value of the 2WD Traction Mode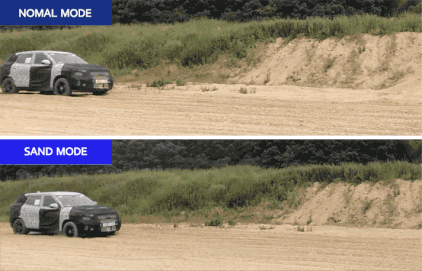 However, the 2WD Traction Mode only activates at speeds of 80kph or lower, for safety reasons. It is unlikely for a vehicle to operate at speeds greater than that over rough terrain, and if the vehicle is, in fact, operating at high speeds, using Mud Mode or Sand Mode can make the vehicle unstable. If the operator selects Traction Mode at speeds exceeding 80km the system, simply continues to operate at normal mode.
What is the size of new Kia Seltos?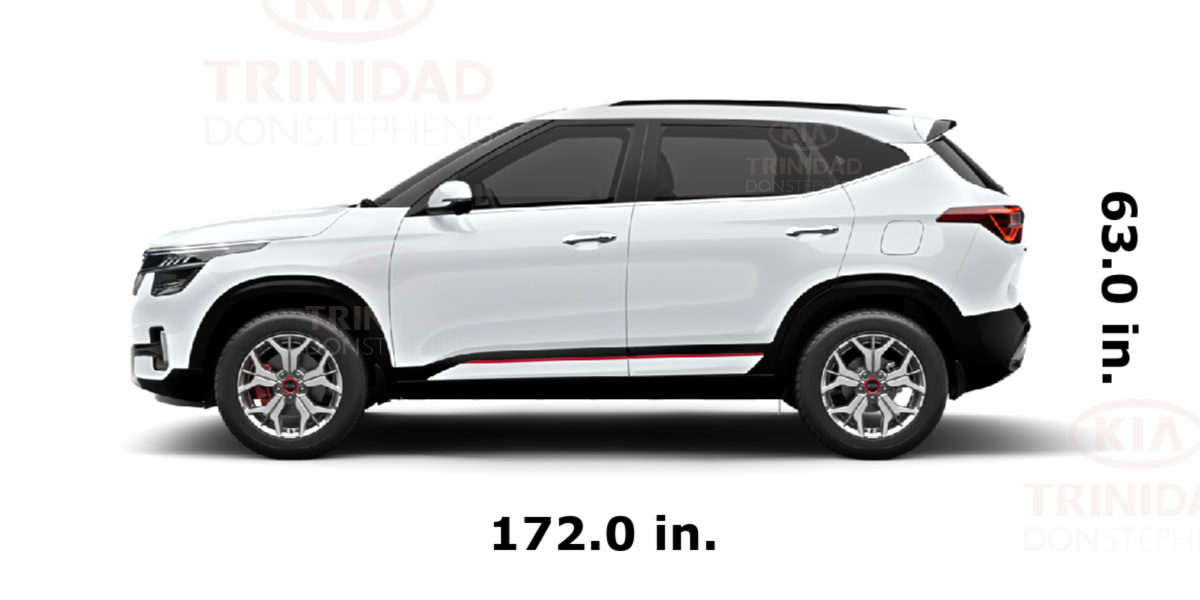 While the Seltos is categorized as a small SUV, it's really not that small. Cabin and trunk space are big, with passengers in front and back sure to be comfortable.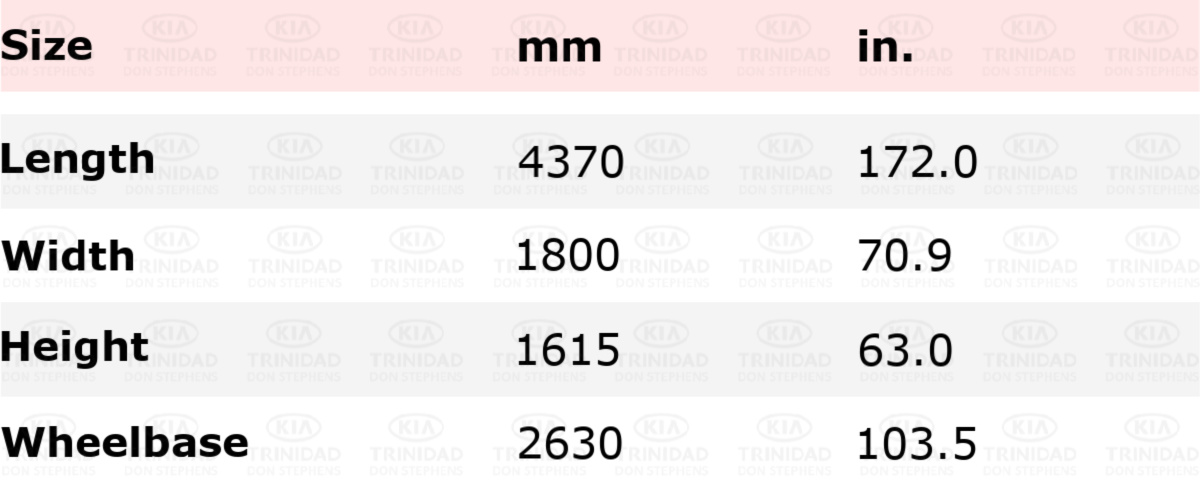 At 172 inches long and 70.9 inches wide, the Kia Seltos certainly doesn't feel small. Those dimensions make the Seltos larger than most of its competitors in this segment, which helps explain why 5 adults can fit inside so comfortably.
Kia's official numbers show that the Seltos offers front passengers 41.4 inches of legroom, 55.5 inches in shoulder space, and 40 inches of headroom (without sunroof). In back, the space is arguably the most accommodating in class, with passengers getting 38 inches in legroom, 38.4 inches in headroom, and 54.7 inches in shoulder space.
Cargo size & ground clearance of Kia Seltos
Ground clearance: 7.2 inches
Cargo capacity with rear seats upright: 26.6 cu. ft.
Cargo capacity with rear seats folded: 62.8 cu. ft.
Gasoline tank: 50L (13.2 gallons)
The Seltos pushes outside those limits in both passenger and cargo space. With the rear seats in place, the Kia Seltos provides up to 26.6 cu. ft. (498 liters) of cargo space, which can be further expanded with the rear seats reclined.
The Seltos boasts a 7.2 inches (183 mm) of ground clearance. That's enough for some mild off-road adventures!
The overall weight of the Kia Seltos comes in at 1.4 tons, while the gas tank holds 50L of fuel.
What segment does the Seltos land in?
The official designation for the Kia Seltos is as a compact SUV, but that does not adequately describe what this vehicle delivers in terms of passenger and cargo space.
In the US, the Kia line-up features 5 different SUV's and crossovers. From smallest to largest, those vehicles are the Soul, Niro, Sportage, Sorento and Telluride. The Seltos SUV is bigger than the Soul crossover and slides in-between the Kia Niro hybrid and the Sportage SUV.
To make things a little easier to understand, we have created a comparison table that clearly shows where the Seltos fits within the Kia family.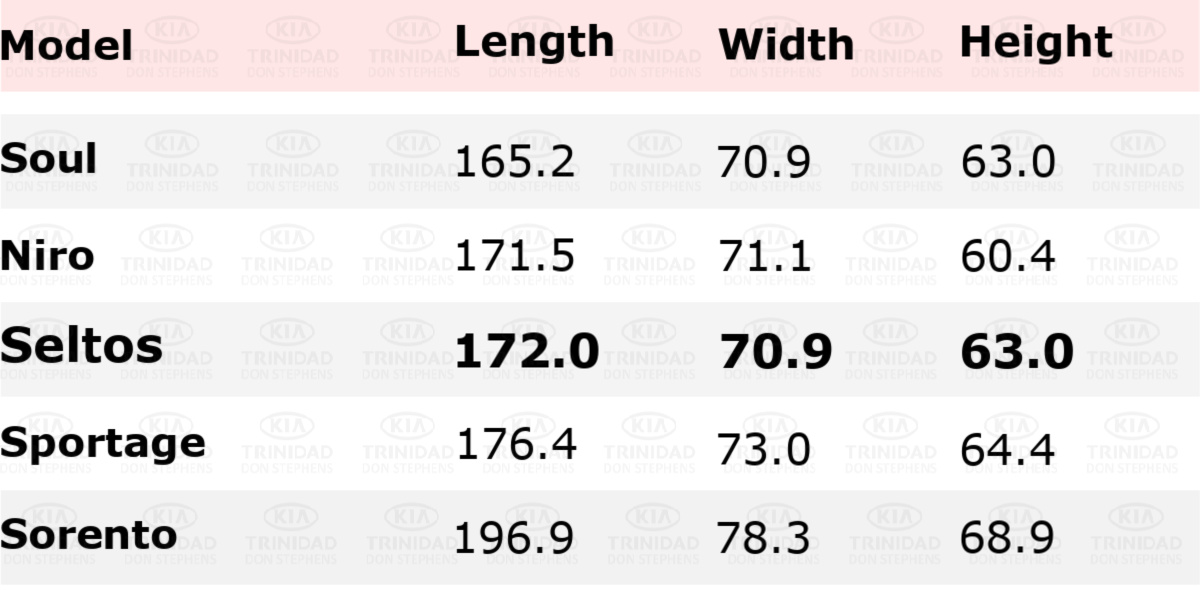 * measurements in inches
Kia Seltos vs Hyundai Creta Dimensions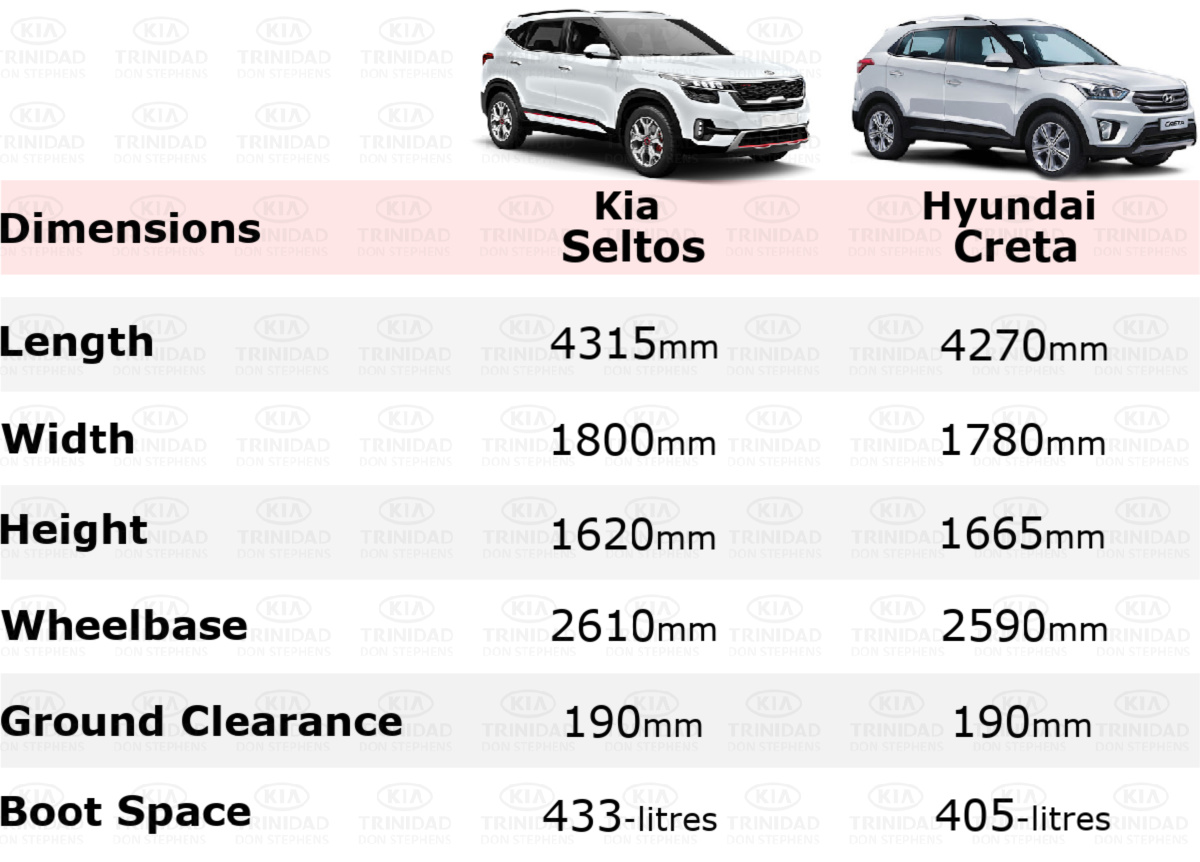 In terms of proportions, the Kia Seltos is 4,315mm in length, 1,800mm in width and 1,620mm in height and has a wheelbase of 2,610mm. Compared to the Hyundai Creta, the Seltos SUV is 45mm longer and 20mm wider. In fact, the SUV has 20mm longer wheelbase than the Creta. It comes with a ground clearance of 190mm, which is sufficient enough to tackle the local road conditions. The SUV offers a boot space of 433-litres, which is 28-litres more than that of the Creta.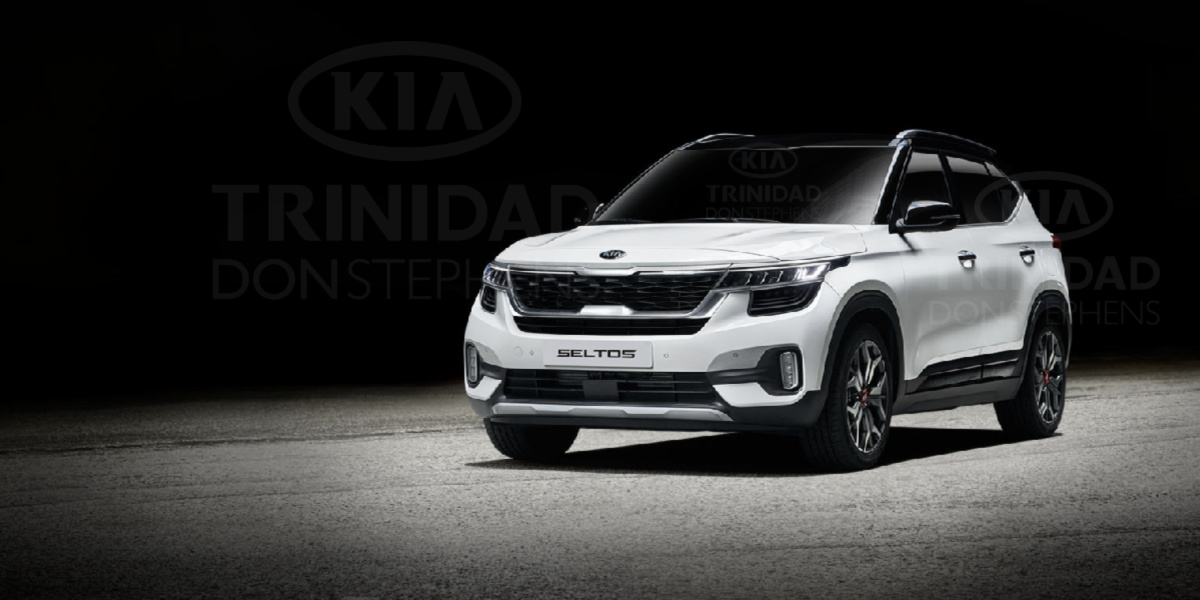 Kia Seltos vs Hyundai Creta Features
Like other Hyundai's, the Creta is also fairly loaded with comfort and convenience features. However, Kia Seltos has several segment-first features which are missing in its Korean cousin. Both SUVs are equipped with features like LED daytime running lights, fog lamps, sunroof, touchscreen infotainment system with smartphone connectivity, wireless charging option, keyless entry and push-button start.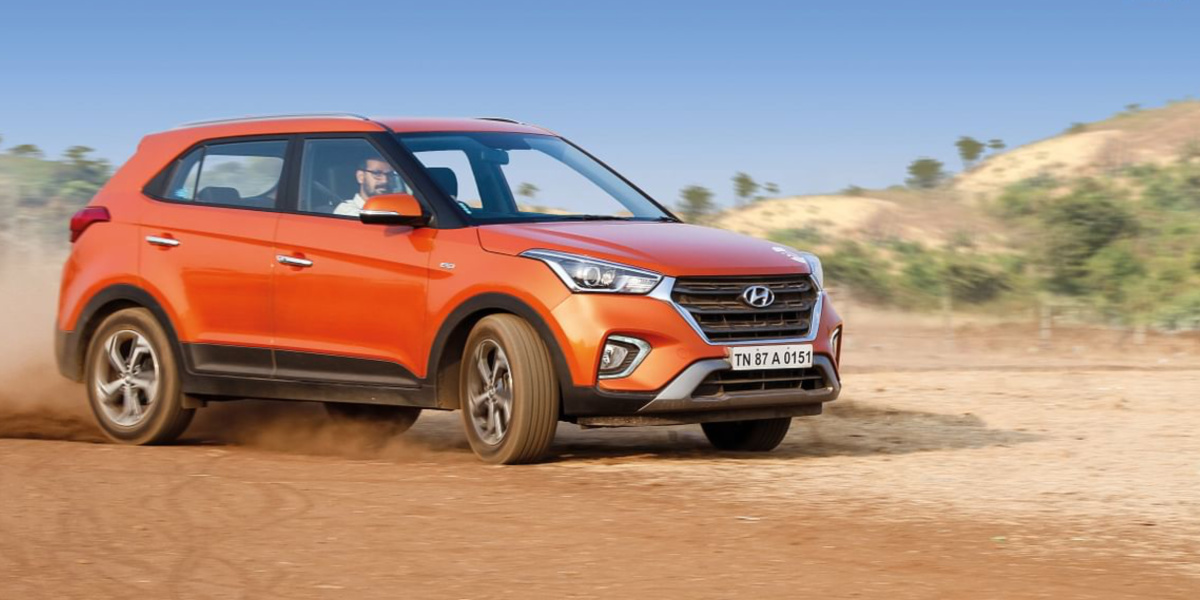 The Kia Seltos is benefitted with additional features like LED headlamps, ambient lighting, mood lighting-speakers that light up!, reclined rear seats and multiple drive modes.