Should you buy a hybrid or fully electric car in Trinidad and Tobago?
(post updated April 15, 2021)
* videos/photos created pre-covid
There's a lot of talk about hybrid/electric cars in Trinidad and Tobago these days but what's all the talk about and is it worth your time ... AND MONEY?

One thing's for sure, options are many ...
Toyota Aqua, Prius, Axio, Voxy

Nissan Leaf, Serena, Note, X-Trail

Honda City, Vezel, Fit

Hyundai Ioniq and Ioniq EV

Kia Niro
... but the questions, are more:
What does hybrid mean?

Who are the hybrid car dealers in Trinidad?

Do hybrid cars use cng?

Is it true hybrid batteries cost $40,000 to replace?

How many miles to gallon?

How often do you have to plug it in?

At what speed is the gas engine triggered?

People could fix this here?

Can you keep it in electric all the time?

How much will I save on my gas bill?

Is true they have no taxes on hybrid cars?

What about hybrid car repairs?

They have hybrid car mechanics in Trinidad?
Stay tuned because in the next few articles we'll be answering all your questions!

Don't worry, we're here to answer any question about our Kia Niro Hybrid. Simply click the button below and ask away!
Kia Niro Hybrid Financing & Promotion
| | |
| --- | --- |
| Dynamic | $245,962 |
| Qualifying income* | $6300 - $7700/ mth. |
| Monthly installments | $2536 - $2882 |
* qualifying salary can be joint
What's the difference in features between the Niro Dynamic and Exclusive? Check it out!
Kia Niro Owner Reviews
Meet Ashley
She works in Human Resources and also runs her own business teaching CSEC and SEA Classes. You can check her out on Facebook, Instagram or web: ashleysclasses.com. Ashley says the Niro has ...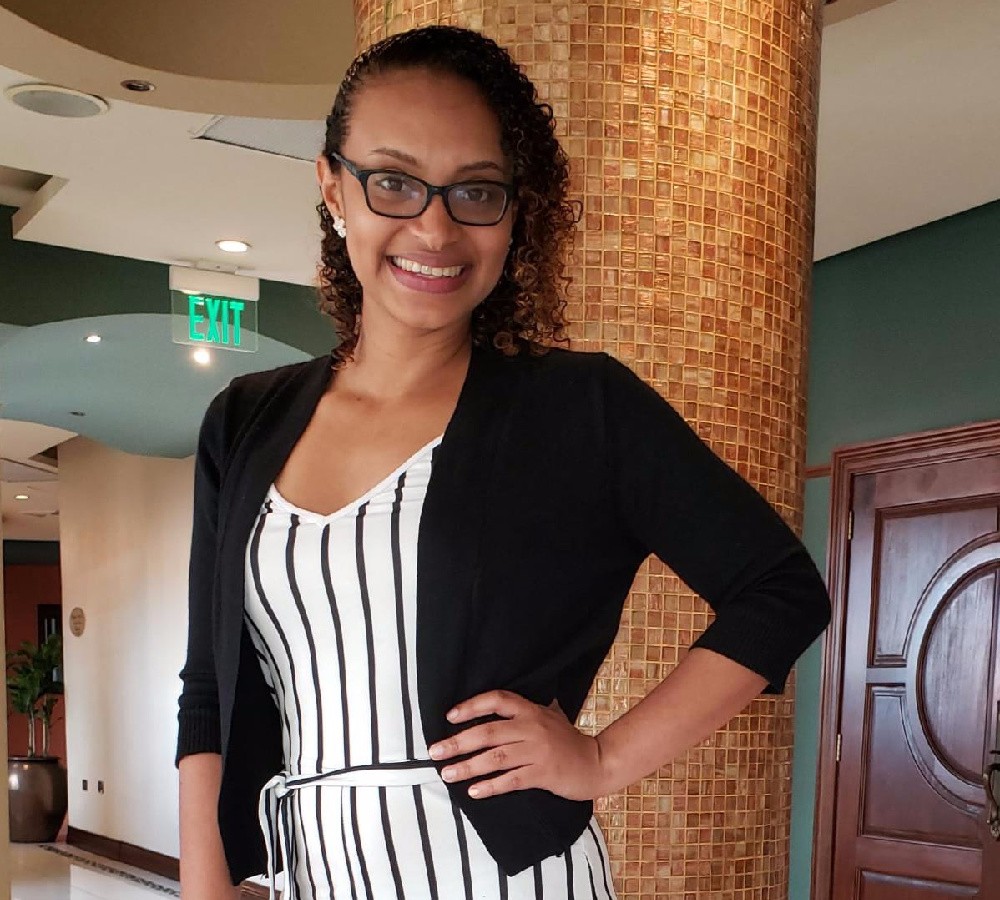 "... adjustable seats, sun roof, wireless charging port, clean music and safety sensors. This makes the ride feel very comfortable and safe. The car is extremely quiet and makes you feel like you're driving on the clouds. What I like most about the Niro is my ability to drive to work and back home everyday without having to stop by the gas station for the entire week! To fill the tank is about $150 and that can last you between 1 week to 1 month depending on the distance. It's really cost efficient."
______________________________________
What about Derek & his family?
They're camera shy but this finger family pretty much sums them up. He's a project supervisor and enjoys volunteer work. Derek says: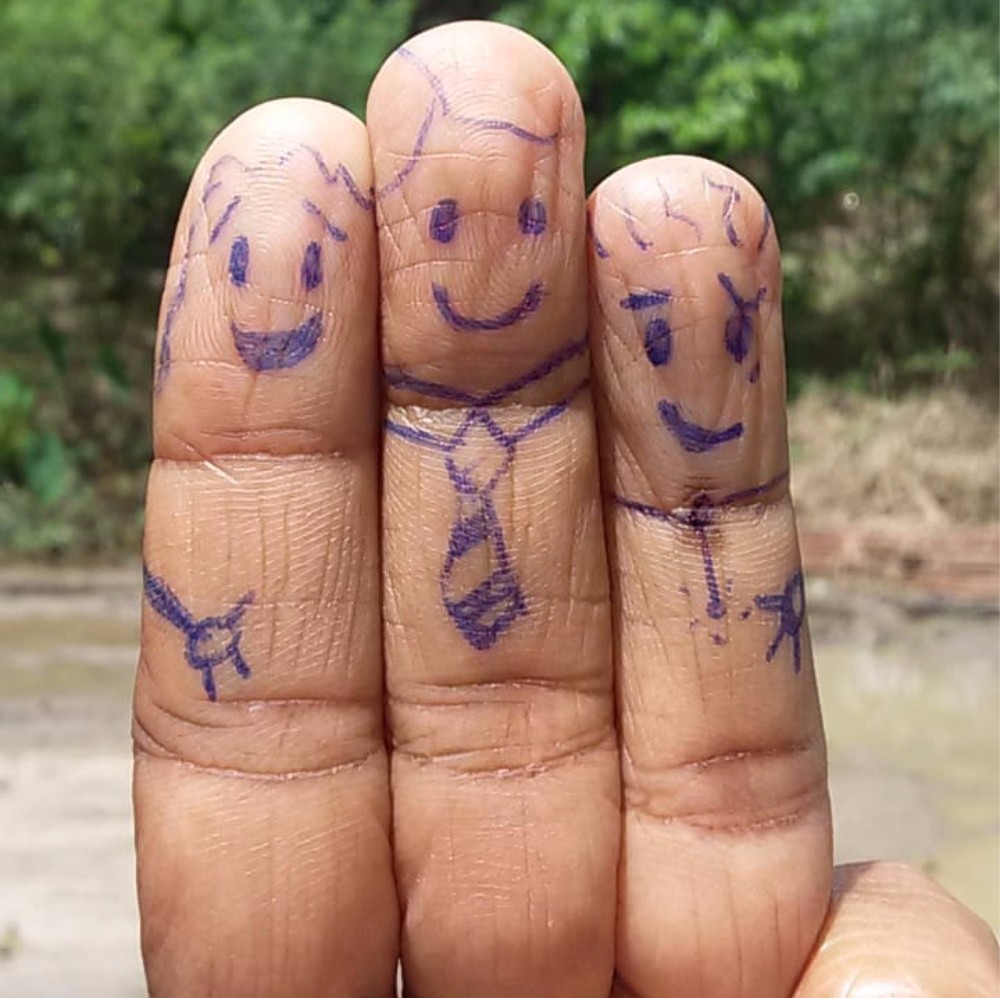 "I do a lot of driving for work. I get 850km per tank. Great value! It's also very quiet and I love the way it greets me with open wing mirrors. Really though, best part is no one beats me off the line at a traffic light!"
His wife Stacey says:
"My husband always likes the car cold cold but with dual ac he could freeze as much as he wants. I would love to have the car to do groceries etc, but my husband loves it more than me."
Kayleigh, his daughter, has her say as well:
"I love the spacious back seat and I can sleep easily. Very comfortable!"
______________________________________
Sharla
Spends her day making sure numbers add up. She's an accountant and has been keeping a close eye on the numbers of her Niro dashboard. This is what she has to say: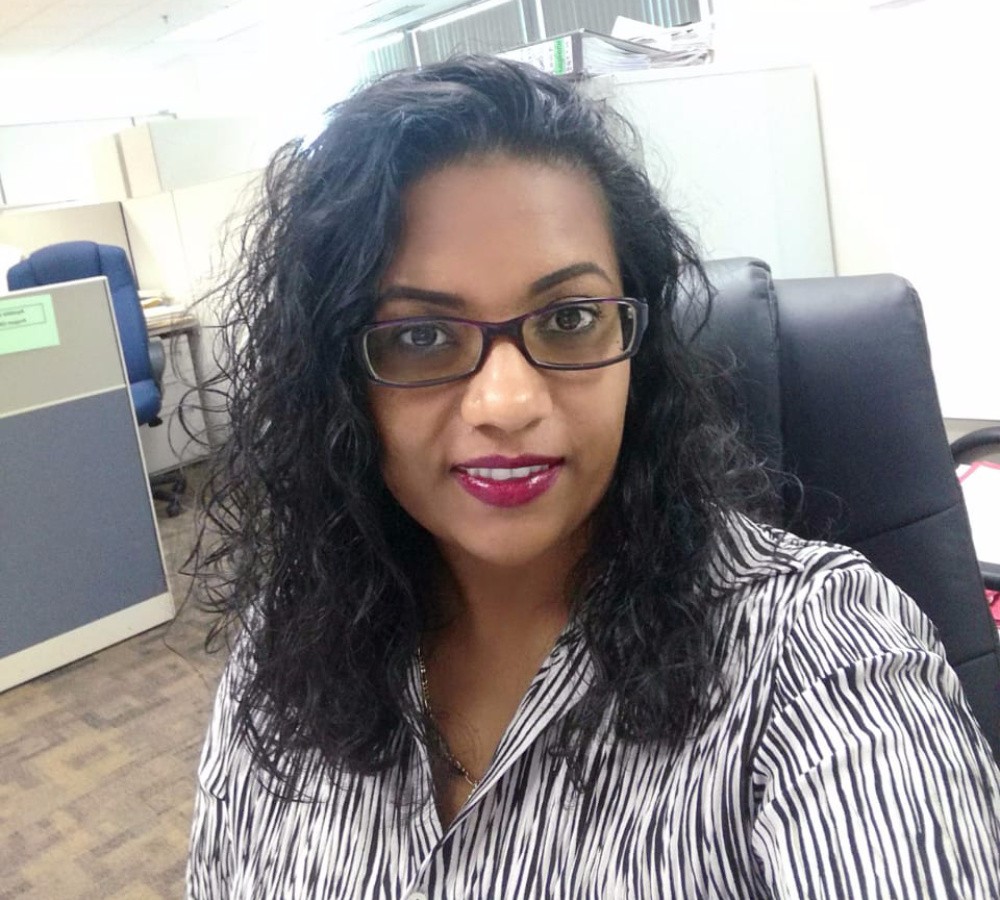 'My Kia Niro offers me so much savings, savings on time and money. Two trips to the gas station at $160 for the month. The average mileage is 1018 km per tank. Sleek, stylish, quiet, saves the environment and saves me time and money.'
______________________________________
Ricky and Roshelle work in the music industry
That was his keyboard you jammed out to in 'Savannah Grass'. But when he's not making Soca hits they're on the road and in the traffic. Which is why they say: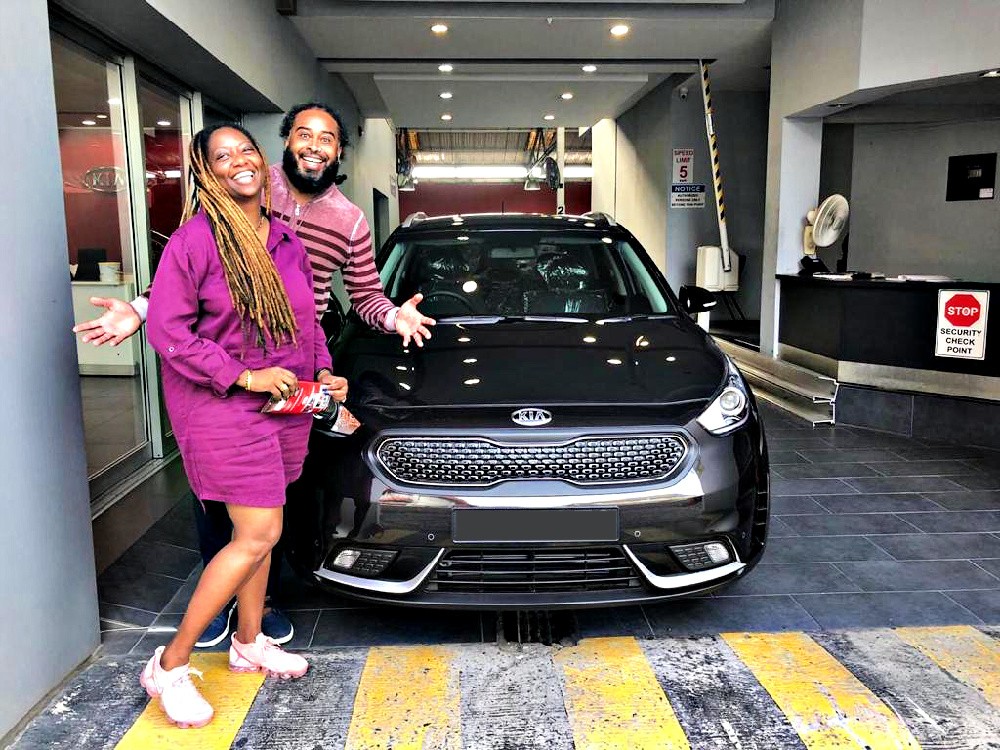 'This Kia Niro was the best present ever. The commute between Pos and San Fernando is now so much less stressful. The gas bill has reduced tremendously and the drive is super quiet and very comfortable. Why didn't we get this vehicle sooner!'
Kia Niro Dynamic & Exclusive Features
| | | |
| --- | --- | --- |
| | Dynamic | Exclusive |
| 18" Alloy Wheels | Yes | Yes |
| DRL & HID Lights | Yes | Yes |
| Fog Lights | No | Yes |
| Dual Climate Control | Yes | Yes |
| Rear Vents | Yes | Yes |
| Sunroof | No | Yes |
| Roof Rails | Yes | Yes |
| Leather Wheel | Yes | Yes |
| Bluetooth | Yes | Yes |
| Touch Stereo | Yes | Yes |
| Push Button | No | Yes |
| Smart Key | No | Yes |
| Steering Controls | Yes | Yes |
| Cruise Control | Yes | Yes |
| Wireless Charging | Yes | Yes |
| Reverse Camera | Yes | Yes |
| BSD | No | Yes |
| Parking Sensors | Yes | Yes |
| ABS/ HAC/ BAS/ ESC * | Yes | Yes |
* Anti-lock Braking System, Hill Assist Control, Brake Assist System, Electronic Stability Control.
The owner of this site is Don Stephens who has been the number one Kia Sales Rep in Port of Spain for 3 years. If you're looking for specs, colors and prices for Kias that are actually sold right here in Trinidad, don't waste time on sites that say they're local but are inaccurate. One site in Trinidad gives you accurate information on new Kias available locally. That's Kiatrinidad.com. Your time and money are precious. Don't waste it. Get the best possible service right here.
Related Posts
By accepting you will be accessing a service provided by a third-party external to https://kiatrinidad.com/