Kia is #1 in Trinidad and Tobago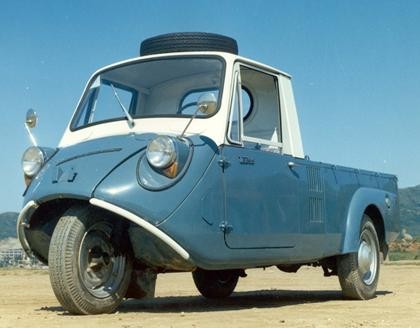 From the manufacturing of its first three wheeler K-360 truck in 1962 to the announcement of a 2020 vision to introduce autonomous driving technology, Kia as we know it has come a long way.
Today, Kia is on a dramatic upswing in the Trinidad and Tobago motor vehicle market. Known once upon a time for substandard workmanship and materials, Kia was one of those cars you bought just to say you bought a new car. Today their lineup includes coupes, sedans, SUV's and crossovers that stand out for their value, performance and sporty styling.
So what's all the buzz about? Here are the facts. In Trinidad and Tobago, Kia is currently:
#1 Midsized Luxury Sedan.
#1 Selling SUV for 2 consecutive years.
#1 Selling Midsized SUV for 3 consecutive years.
#1 Selling Crossover.
#1 Selling Small Car.
Seems like we're living out the philosophy of its award winning chief German designer, Peter Schreyer,
'It's important that change is an improvement and not just for the sake of looking different.'
Related Posts
By accepting you will be accessing a service provided by a third-party external to https://kiatrinidad.com/