Kia Trinidad K2700: Pickup, Truck, Van
You won't find many options for commercial lightweight pickups, trucks or vans in Trinidad. Which makes choosing the right one for your business, that much harder. The least we can do, is provide you with as much information as possible for our option: the Kia K2700. We'll give you the latest specs, prices, financing information, promotions and requirements to qualify for the K2700 pickup.
K2700 financial information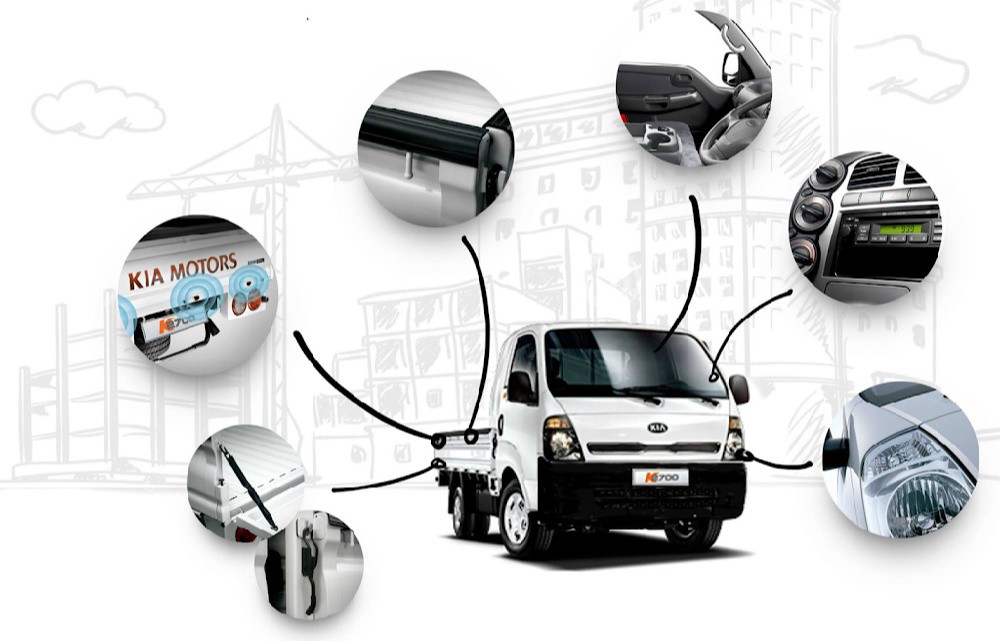 | | |
| --- | --- |
| Price | $153,546.52 |
| Qualifying income * | $7000/ mth. |
| Monthly instalments | $2500 |
* qualifying salary can be joint
Get Financing + Insurance all at One Stop!
Tray Liner and Alarm Included!
K2700 Features
2.7L Diesel Engine
Five Forward Manual Transmission
Power Steering
AM/ FM CD Player
Dual Wheels
Factory Air Conditioing
Low Dropside Tray
Flat Tray (no hump)
Reverse Sensors
Tray Size: 10'5", 5'5"
Wondering if you qualify for our K2700 pickup?
K2700 requirements
ensure you meet the qualifying income shown above
proof of income and deposits
10 things to know about the K2700
Low operating cost thanks to a fuel-efficient 2.7L diesel engine
Regular/ single cabin so you have more room for cargo
Compact size and power steering so you can maneuver in tight spaces like parking in downtown Port of Spain or High Street, San Fernando
Factory installed air conditioning. If you spend your day on the road, you'll need it
Reverse sensors. So you'll know how far to 'reverse back'
Low dropside tray which makes it easier to load and offload cargo
Flat tray bed, no humps, no bumps, nothing. Just more space ... for more load, and then some more!
Dual rear wheel for more stability. Now you and your precious cargo can travel safer
Organised storage compartments. To put your Bmobile and Digicel phone, clipboard, sunglasses, cold drink, etc
Five Forward Manual Transmission. That way, it's less likely to be stolen. Kidding. More control and gas mileage for you
Related Posts