By accepting you will be accessing a service provided by a third-party external to https://kiatrinidad.com/
All New Niro Hybrid in Trinidad and Tobago!
Two hearts beat as one
Is it really possible to save gas and the environment while driving a car?
Is the answer to use a different type of gas? What if you could switch your gas Engine OFF even while you drive? Introducing the ALL NEW KIA NIRO!
Two hearts – one is the gasoline powered engine. One is the electric powered motor. Together they beat as one– that's called HYBRID.

Be a Hero, Drive a Niro
What if you can get from Diego to San Juan while spewing less fumes out that muffler? What if you could do so with less noise? What if mashing brakes created more than just brakes dust but actually created energy to run your car? What if you could do that and have the ground clearance, cargo capacity and good looks of an SUV? What if that gas station stop wasn't once a week but once a month? And what if it was all at an affordable price? Be a Hero, Drive a Niro– because you can do all that and more!
Introducing the first of its kind in Trinidad and Tobago. The Niro is the no-compromise vehicle. Thoughtfully designed to combine the benefits of the crossover and hybrid worlds. Like the forward-looking engineering and optimized fuel economy of a hybrid. And the versatile design and practicality of a crossover.

Dynamic - $208,301.96
Exclusive - $233,012.96
Qualifying income - $9000 (could be joint)
Monthly payments - $3430 - $3904
INSURANCE INCLUDED & NO DEPOSIT (for qualifying customers)

VIEW SPECIFICATIONS SHEET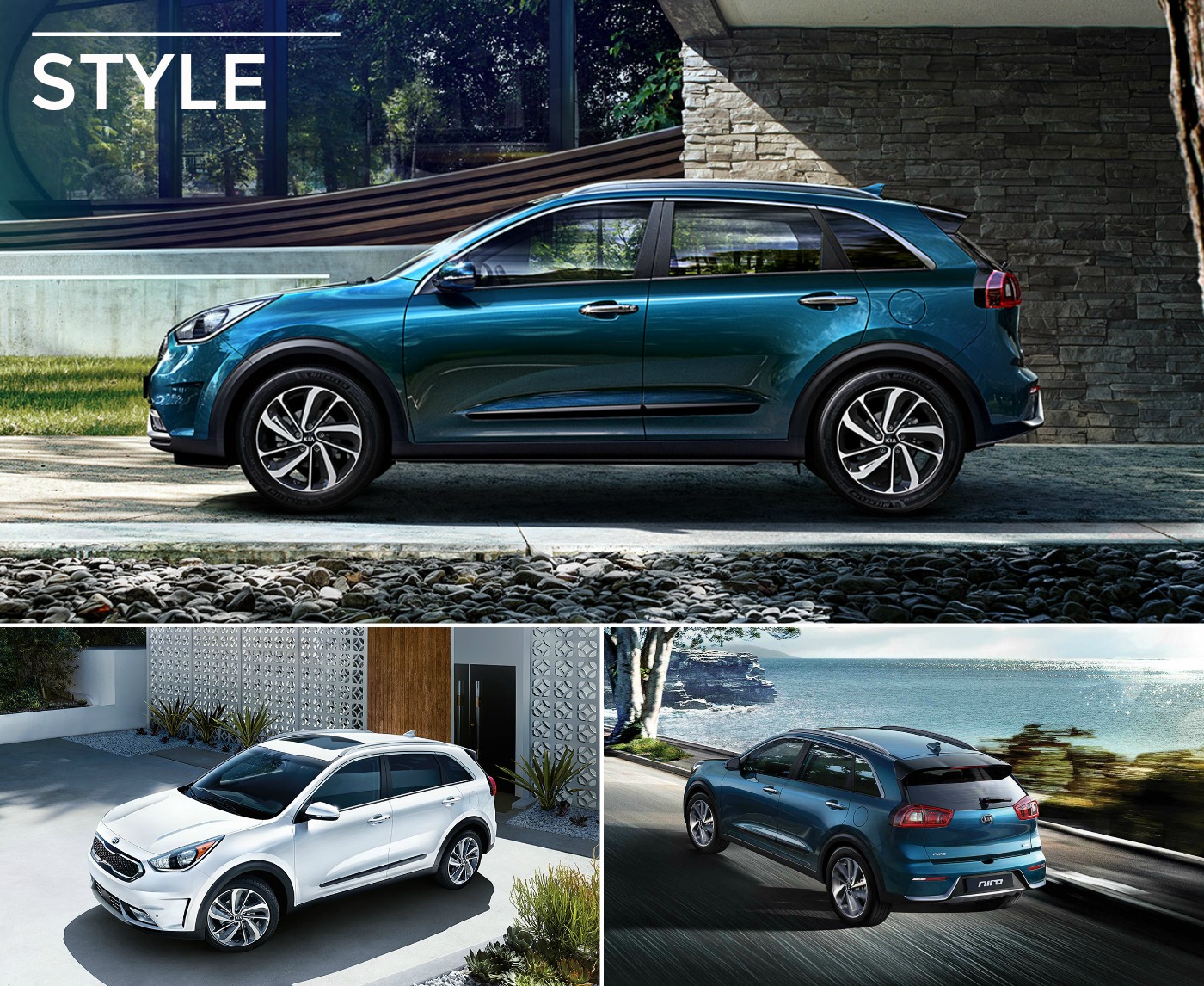 18" Alloy Wheels
LED Daytime Running Lights
Xenon High Intensity Discharge (HID) headlights
Fog Lights
LED Positioning Lights
LED Taillights
Power Sunroof
LED Sideview Mirror Signal Repeaters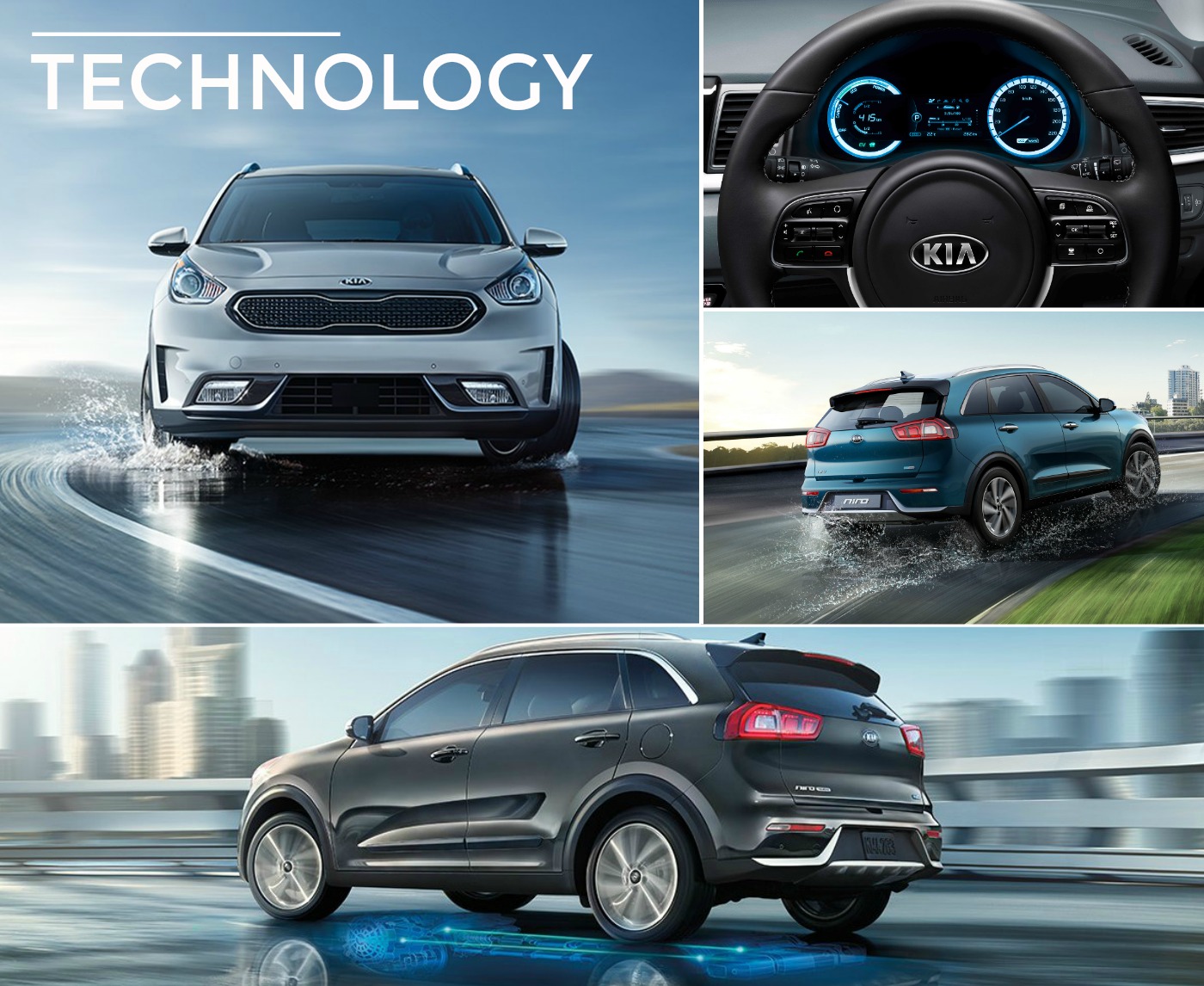 Performance
Smooth and reliable performance is delivered through our full parallel hybrid system that pairs an energy-dense 1.56 kWh lithium-ion battery, a lightweight electric motor and the Niro's new 1.6L, gasoline-direct injection (GDI) engine. The result is high efficiency performance.
Transmission
Unlike hybrids with continuous variable transmissions (CVT), the Niro comes with a highly responsive, smooth-shifting dual-clutch automatic transmission (DCT) that gives the Niro a fun-to-drive feel missing from the competition.
Electric Vehicle (EV) Engine
The Niro makes the most of every driving situation. At low speeds, it will operate in EV (electric vehicle) mode. When you need a little extra power to accelerate and climb, the engine and motor run at the same time. The Niro can even recharge a low battery at fixed speeds.
Regenerative Braking
Any time you slow down, the regenerative braking system charges Niro up. Then, during deceleration, the electric traction motor captures the kinetic energy to recharge the battery.
LEARN MORE ABOUT NIRO TECHNOLOGY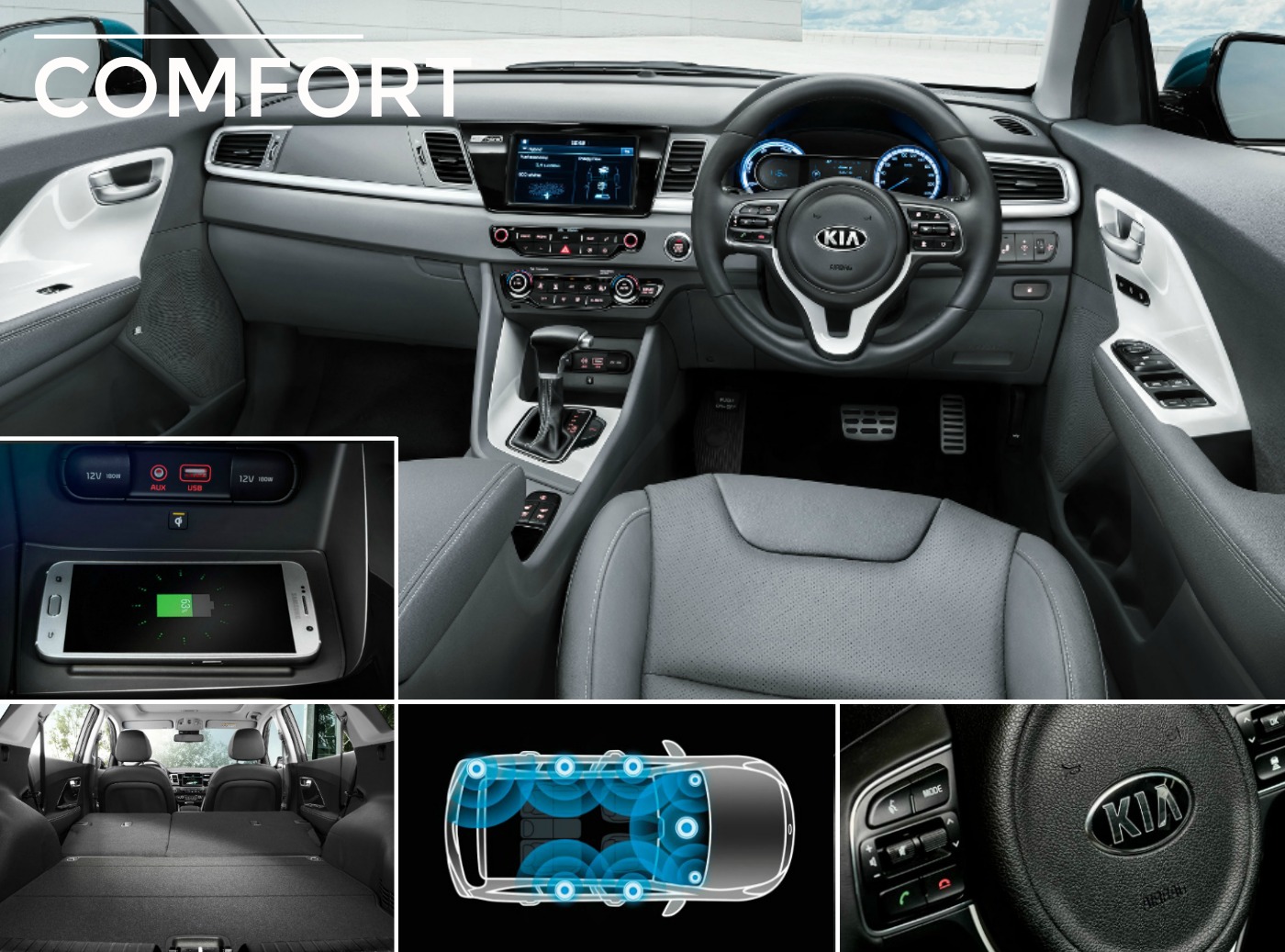 Dual-zone automatic climate control
Automatic Headlights
Auto-dimming rearview mirror
Tire pressure monitoring system (TPMS)
Trip computer
4.3-inch Supervision LCD/TFT instrument cluster
AUX and USB input ports
6 Speaker Touchscreen Stereo
Smart Key with Push button
Wireless Phone Charger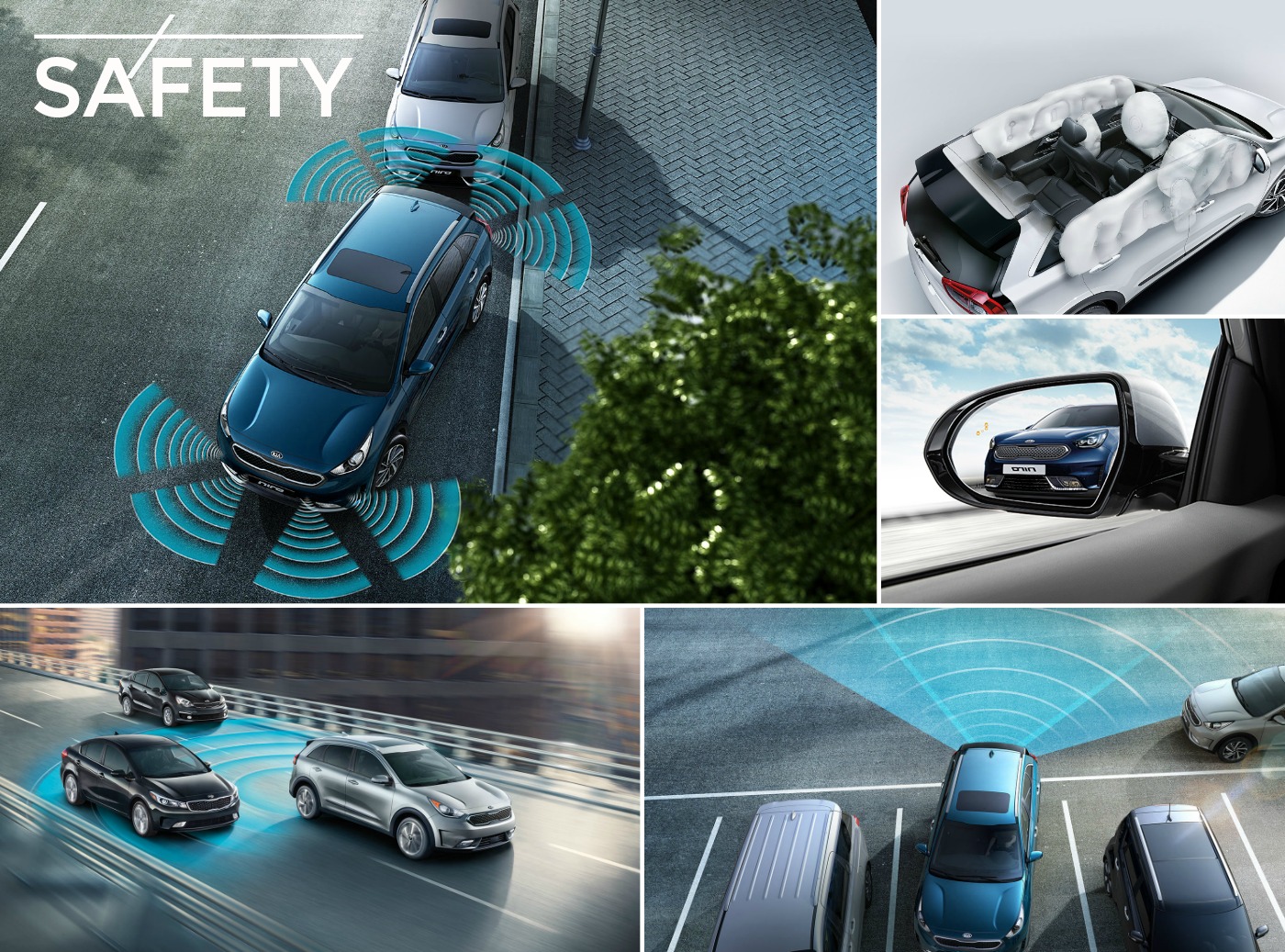 7 Airbags
4-wheel disc Brakes (ABS)
Brake Assist System (BAS)
Electronic Stability Control (ESC)
Vehicle Stability Management (VSM)
Rearview Camera
Blind Spot Detection with Lane Change Assist
Foot Parking Brake
Rear Cross Traffic Alert
Front and Rear Parking Sensors


NIRO DYNAMIC

NIRO EXCLUSIVE

$208,301.96

$233,012.96

Qualifying income *
$9000 /mth.
Monthly installments
$2775 – $3105
* qualifying salary can be joint
NO DEPOSIT
(for qualifying customers)
Related Posts