By accepting you will be accessing a service provided by a third-party external to https://kiatrinidad.com/
Ready to Play?
As kids, we would all call 'shotgun' for the prized front passenger seat. After all, that's the best view in the house right? But now that you're a driver, you sure wish your copilot would take that role more seriously!

Well, guess what? We introduce you to, the ultimate copilot. KIA FANS, meet APPLE CARPLAY!

Now Available in our Rio Sport, Apple CarPlay makes tasks like getting directions, making calls, sending and receiving messages, look like 'suck-eye'. It also ensures your driving experience is much safer. For you AND others on the road. Oh! By the way. The above actions can be done, hands-free!
So how does it work? It's simple!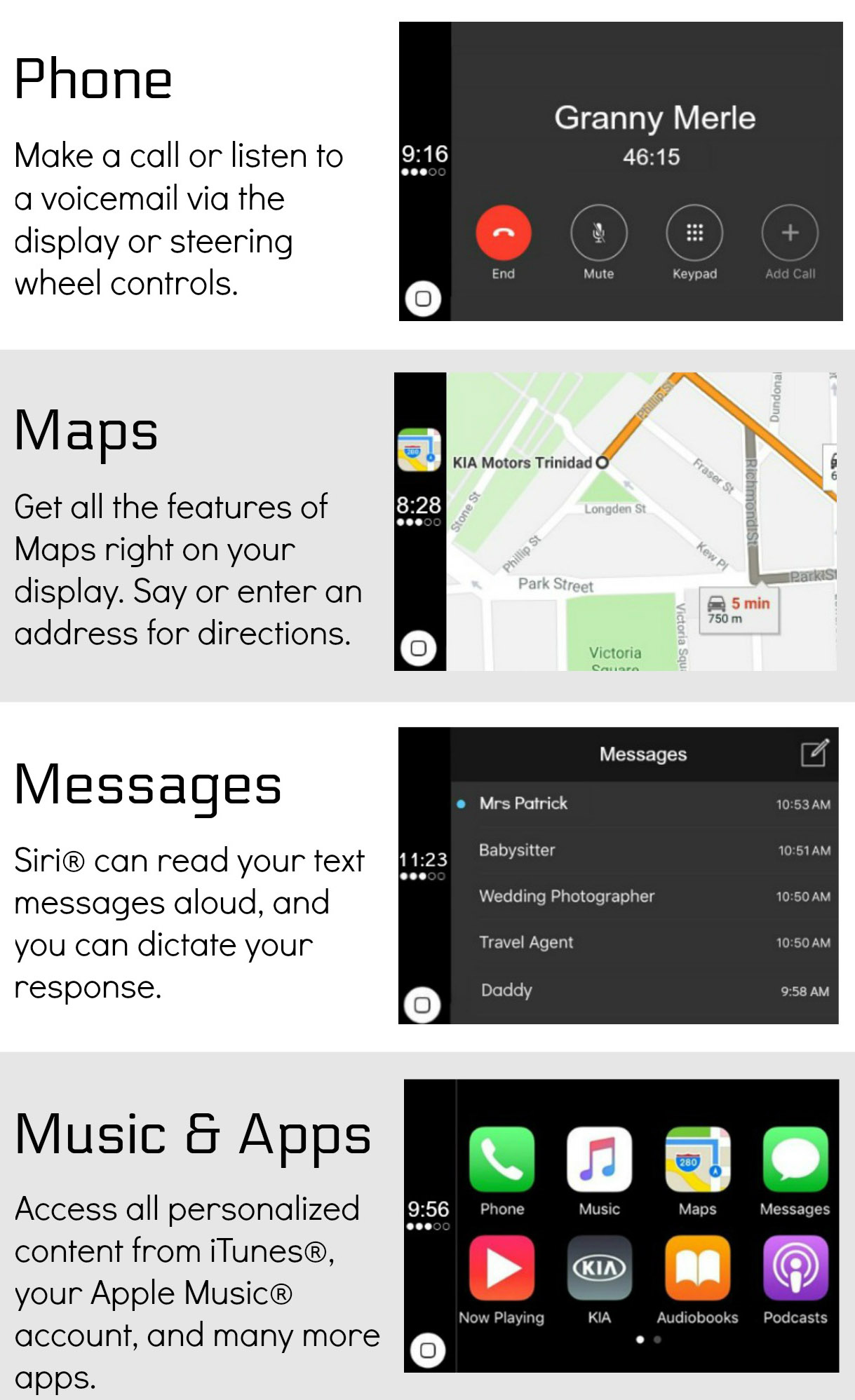 Ready to play? Let's go!


Related Posts